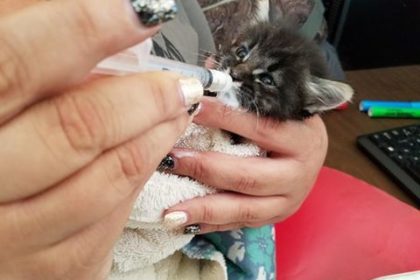 UPDATE March 2017: After 33 months and almost 1,500 animals diverted from the shelter, the S.O.S. Help Desk has been turned over to the management of PACC under the umbrella of the Pet Support Center. It is a tribute to the success of the NKPC S.O.S. service that the County started a Pet Support Center (phoneline only 520-724-7222) in 2016 and has now decided to incorporate the help desk at intake in their services for the community.  NKPC thanks our supporters for making this program a phenomenal success (2016 detailed outcomes below).
NKPC will continue to develop and support life saving strategies  to address the unmet needs of  Pima County, as it has since 2012.  PACC is much closer to becoming a No Kill shelter and NKPC is committed to initiatives that keep animals out of the shelters, provide quality care while there and get them out as soon as possible.  Yes we can!!
PS the online S.O.S Resource Directory continues to be a vital service of No Kill Pima County as the most thorough one stop shop for resources to Keep Animals Out of Shelters. Feel free to send us feedback, corrections or suggested additions.
WHAT  HAPPENED AT THE S.O.S. HELP DESK IN 2016? The S.O.S Help Desk works part time outside of Admissions at Pima Animal Care Center (PACC). Our goal is to keep animals from entering the shelter by offering Support Options and Solutions. We believe one critical step to becoming a No Kill community is limiting intakes at shelters to those with no other options. This helps  the animals IN the shelter by reducing/preventing overcrowding and protects the animal at the door from risk factors associated with shelter living. We are grateful for the partnership with PACC to make this possible!
In 2016 S.O.S. Help Desk offered options to 1,278 people who brought animals to intake. Of those, 377 (29.5%) agreed to work on or have us work on other options. Options included helping them keep their pet or re-home their pet;  taking a found animal to their own home or a volunteer's home while we all look for the owners; or, just waiting a bit while we looked for a rescue. Ultimately 564 animals left that waiting area without going into the shelter! (cats 117, dogs 447).
We know that 10 of those animals came back to PACC  in the next days or weeks and 4 needed to be euthanized despite the medical assessment and/or treatment we arranged. Another 14 who made a plan to keep or to re-home their pet could not be reached to confirm the outcome. Results: 95% confirmed successful.
There are many to thank for these outcomes. We have a wonderful rescue community in Arizona!  Twenty-three (23) rescues participated in the service, taking animals who were owner surrendered or found. Some that were found were still returned to their owners. In fact 87 animals were returned to their owners which is 26% of all of the found animals we diverted from the shelter.
We are grateful for the generous support of the Bonnie Kay Charitable Fund held at the Community Foundation for Southern Arizona which contributes to our services AND funds a part time position through Friends of PACC for the Help Desk. 
In 2016, our expenses were $9,150 for animal services. Most were medical services, which includes spay/neuter, vaccination and microchips. We are grateful to the organizations that support those efforts including: The Pet Doctor, ABC Pet Care Clinic, Spay and Neuter Solutions and Building Bonds positive training.
VOLUNTEERS have played a significant role in delivering this service. Eleven volunteers worked the 'desk' in 2016. THANK YOU! If this is work you think you can do, or want to check it out and consider, please contact us at admin@www.nokillpimacounty.org.  We can schedule you to shadow the staff/volunteers and if you are interested, you will then be invited to a training which will be scheduled in the near future.
Another set of volunteers offer temporary care ranging from one day care until the rescue or owner is available all the way up to raising tiny kittens for over 2 months until they are ready for adoption!  If THAT is something you can help with, please do let us know! NKPC covers all expenses.
THANK YOU!