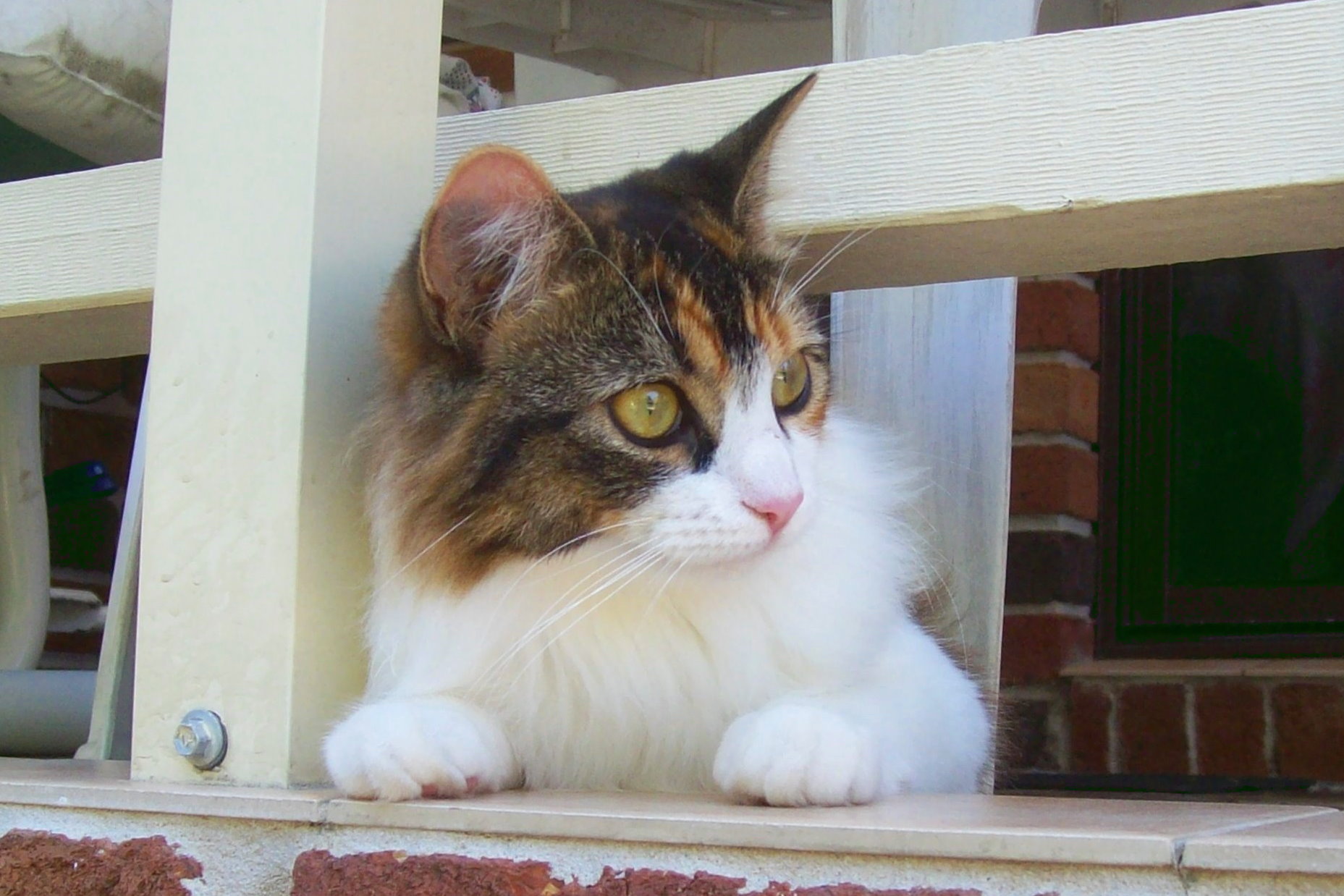 Good for our community! Good for cats!
Trap Neuter Return is a process in which feral cats are humanely trapped and sterilized by veterinarians. After recovery, they are released back to the EXACT location in which they were trapped. Not only does TNR put an end to the cycle of breeding, removing cats merely opens up territory for new ones to move in. This is known as the 'vacuum effect'. Also, feral cats are not adoptable and are routinely destroyed when turned in to shelters. TNR is the most humane and ONLY proven effective long term solution in reducing feral cat populations.
Trap Loan Resources
There is no cost to borrow traps, although each organization has a trap loan agreement and requires a per trap deposit that is refunded when the traps are returned.
To borrow humane traps for the purposes of TNR contact the following resources:
Trap Loan Depot *
Tucson Feral Coalition (520) 256-0443
Pawsitively Cats (520) 289-2747
The Last Resort (520) 792-9290
AZ Desert Rotti & Pals (520) 405-5738
Tucson CARES (520) 990-8912
Other organizations that loan traps:
Hermitage Cat Shelter: (520) 571-7839
Best Friends Community Cat Program: (520) 820-4492 (loans and trapping/transport assistance)
* Download a flier of Trap Loan Depots.
Spay/Neuter of Feral and community cats
Pima County Community Cats Project was launched in August, 2014, funded mostly by a grant from Best Friends and its partner, PetSmart Charities®.
Best Friends staff are located on the grounds of Pima Animal Care Center and can be reached at (520) 820-4492.
Under the project, the Best Friends staff trap free-roaming community cats, get them spayed or neutered, then vaccinated and ear-tipped. The cats are then returned to their outdoor homes. When too many requests to trap cats come in for the three-person staff to handle, the staff provides traps on loan or referrals for traps to community members. Additionally, they offer training in trapping, and give community members spay/neuter vouchers so residents can trap the cats, take them for sterilization and then return the cats to the community themselves.
Another resource, for feral cats, is the Humane Society of Southern Arizona at their SPAY AND NEUTER CLINIC. Do not bring feral cats to their shelter! Feral cats are altered with funds funneled thru the Animal Welfare Alliance of Southern Arizona.
The clinic is the building to the south and is located at 3450 N. Kelvin Blvd. off of Ft. Lowell, between Country Club and Dodge.
APPOINTMENTS ARE NOT REQUIRED FOR FERAL CATS, but you may call (520) 881-0321 with questions you may have.
Feral cats are received for surgery Tuesday through Saturday. Drop off time is between 8:00-9:00 am  and pick up time is between 4:00-5:00 pm. They are closed on major holidays.   If you are trapping more than two cats, please call and let the clinic know in advance. Cats must be in humane traps, one cat per trap.
Low cost, high volume clinics
Low Cost Spay/Neuter clinics also alter feral cats. Most of these clinics allow 3 feral cats (in traps) per household per day. The rates for feral cats are the same as for pets.