HOW TO FIND PET-FRIENDLY HOUSING
Finding a home for you and your pet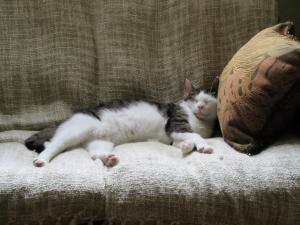 Thank you for recognizing that our four-legged companions are part of the family and should go wherever you go!
(If you're looking for emergency/temporary placement for your pet, click here.)
No Kill Pima County understands that finding a new rental home or renter/homeowner's insurance for you and your pet can be a difficult task. Even when a rental property is listed as pet friendly there are several things to consider. The tips below will help you get started in finding the best fit for you and your family in Tucson.
---
Rental Home and Townhome  |  Apartment Listing  |  Retirement/Assisted Living  |  Insurance
---
Show You Are a Responsible Pet Owner
It is your responsibility to show that you are a good pet owner by keeping references, medical records and licenses current. Having a prior landlord reference can help in validating that you are a responsible pet owner and have a well behaved animal. Other sources of references can be from your veterinarian, trainer or even a neighbor.
---
Rental Homes and Townhomes
If you have a dog it is best to search for homes and townhomes first. They often have yards and private owners may be more flexible with pet deposits and fees. In addition, they may prove to be less expensive than an apartment that charges large pet deposits and monthly pet rent.
Rental Websites are the best way to find a variety of current rental properties that accepts pets. You can even search for your specific criteria and location.
Rental companies identified as bully breed friendly:
San Xavier Casitas   (520) 777-4089 requires a one-time non-refundable pet fee of $400.00 for one pet and $100.00 for a second pet. No monthly fee. 2 pet limit
Tucson Rental Homes (520) 299-4466 requires a one-time non-refundable pet fee of $300.00 for one pet and $100.00 for a second pet. Plus $25 per month per pet.
Other rental companies:
http://www.rentalads.com
http://www.rentals.com
http://www.tarmls.com
Another option is to contact a property management company (listed below) and provide them with your living and financial criteria. They will let you know if they have any available properties that meet your needs.
---
We have created an extensive list of apartments in Tucson that accept pets. Keep a close eye on breed restrictions and weight limits. The list also includes number of pets, initial pet deposits and monthly fees for pets.
There are several bully breed friendly locations on the list:
To view the full list of pet-friendly Tucson apartments, click here.
A local website with good pet requirement details, including breed restrictions, as well as other apartment details is https://www.apartmentlist.com/az/tucson/c/pet-friendly-apartments-for-rent
You may also be interested in this helpful guide, Renting with Pets, published by the Humane Society of the United States.
If you are an apartment manager and would like to be added to our list please contact us.
---
Retirement/Assisted Living
Pima Council on Aging has current listings of retirement apartments and assisted living communities. The list includes an indication of Pet Policy. Use the following link, scroll down to "choosing the right facility" and select "PCOA's list of retirement apartments and assisted living communities." https://www.pcoa.org/wp-content/uploads/2013/03/Retirement-and-Assisted-Living.pdf
The website of A Place for Mom lists local pet friendly communities including: senior living, independent living, nursing homes, care homes and alzheimers care.
Another option, assisted living homes, will often allow a pet. This will depend on who the current residents are at any given time and what animals are already in the home. Calling the home/facility will be necessary to know what is available. A yellow pages link to senior living options: http://www.yellowpages.com/tucson-az/senior-living
---
Property Management Companies (call for available properties)
Bancroft & Associates (520) 881-4884
4884 E. Broadway Blvd
Tucson AZ 85711
http://www.ebancroft.biz
Centurion Management Company (520) 356-8002
Foothills Property Management (520) 299-2100
6262 N. Swan Road, #165
Tucson, AZ 85718
http://www.tucsonfoothills.com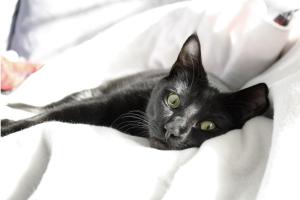 GoldenWest Management, Inc (520) 790-0776
http://www.goldenwestmanagement.com
Grindstone Management (520) 233-7351
http://www.grindstonemgmt.com/
Jefferson Capital Property Holdings, LLC (520) 468-7742
Lakke Properties (520) 320-5075
10371 North Oracle Rd, Ste. 106
Oro Valley, AZ 85737
http://www.lakkeproperties.com
HSL Properties (Arizona Apartment Homes) (520) 322-6994
3901 E. Broadway Blvd
Tucson, AZ 85711
http://www.hslproperties.com
MEB Homes (520) 230-8013
http://www.mebapts.com
North West Property Mgmt & Realty (520) 297-5593
7229 N. Thornydale Suite 113
Tucson, AZ 85741
Paul Ash Management (520) 795-2100
3499 North Campbell Ave. Suite #907
Tucson AZ 85719
http://www.paulashmgt.com
Trinity Management Company, LLC (520) 230-8082
Prime Residential (520) 230-8043
Real Property Management Rincon (800) 639-9830
6380 E. Tanque Verde Rd. Ste 100
Tucson, AZ 85715
http://www.rpmrincon.com
Wasatch Property Management (520) 350-7716
---
Insurance
Bully breed owners often have a problem finding homeowner or renter's insurance.  Insurance companies to consider:
State Farm - www.statefarm.com
Farmers Insurance Group -  www.farmers.com
Nationwide (only insures pit bulls with CGC certification) - www.nationwide.com