Who is saveable?
Saveable Animals Include
All healthy animals
All treatable animals
Which means....
All animals able to be physically or behaviorally rehabilitated
INCLUDING all healthy and treatable feral cats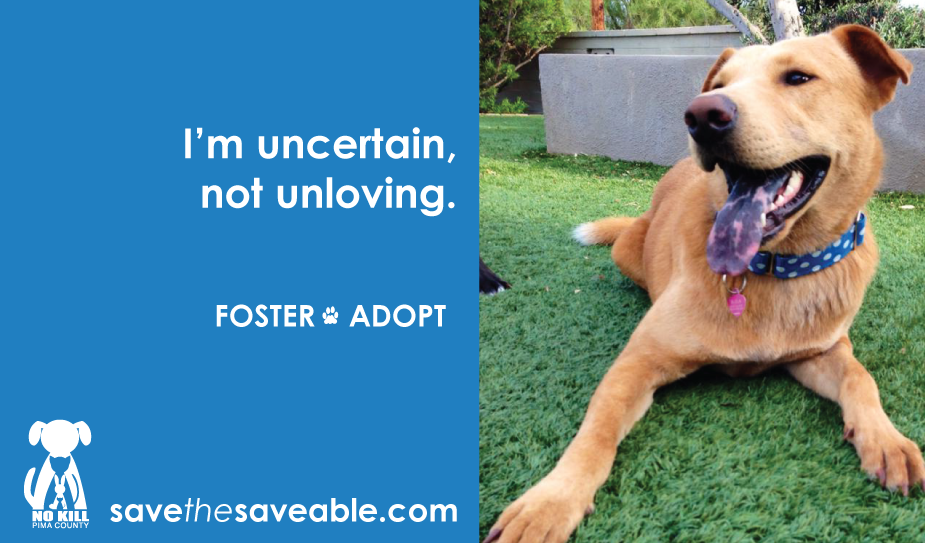 .

Regardless of space, time or financial considerations

 .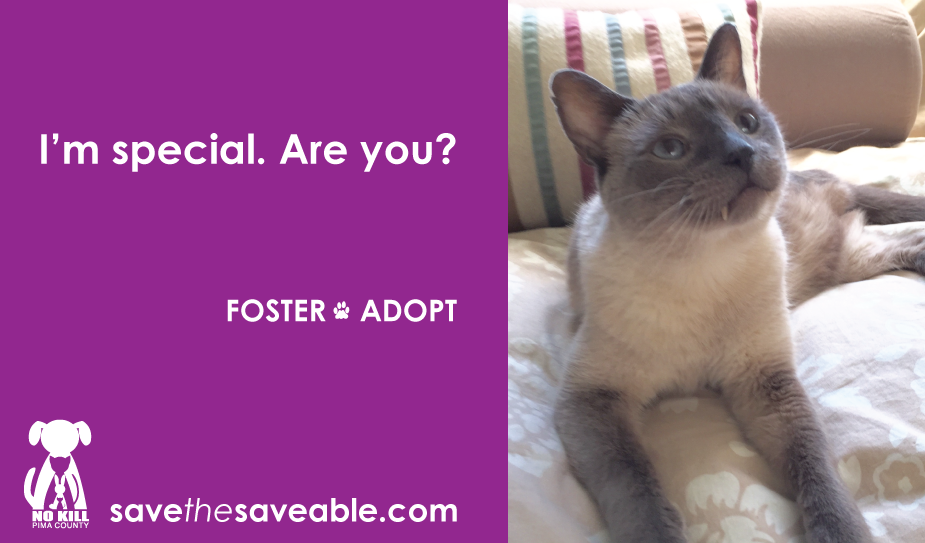 .
The saveable are animals that require our special attention to make sure they get the home they deserve.
The following are examples of common treatable medical and behavior issues that the saveable animals at Pima Animal Care Center experience. Learn more about common medical and behavioral conditions by clicking on the links.
No Kill Pima County/savethesaveable.com is NOT a shelter. No Kill Pima County is a grassroots organization working to end shelter killing through the comprehensive implementation of the No Kill Equation proven to work in communities across the country.
savingthesaveable.com is seeking short term and sustaining donations and sponsorships to cover printing and advertising to give this campaign the greatest reach possible. To support this effort you can donate here https://www.nokillpimacounty.org/donate/